In 2008, pop star Britney spears put her 7,500 square-foot mansion on the market for $7.8 million.  Two years later, in 2010, the house remained on the market, now with an asking price of $4.85 million, almost $3 million less than the original price.
The home, which is located in Beverly Hills, CA, is described as an "Exquisite gated Italian Renaissance-inspired Villa".  It has 6 bedrooms, 6.5 bathrooms, and a 3 car garage.  Spears bought the mansion in 2006 at the young age of 26.  When your first album goes double platinum and you're still only 19, you're allowed to buy Italian-styled mansions at 26.
After taking a tour of the property, it certainly doesn't strike me as a place that a young pop icon would choose to live.  I could imagine it belonging to Johnny Depp, perhaps as an Italian vacation home.  Of course this is not the only home belonging to the 26-year-old diva, but then again, Britney Spears' choices in music, men, and lifestyles leaves much to question.
She was only in the home for two years – two years that saw her forcibly removed and placed into hospitals, the birth of her second child, and the beginning of her divorce from ex-husband Kevin Federline.  I don't blame her for wanting to start over in a new place, which according to her father Jaime, was the motivation for selling the home.
As of 2010, the house was still on the market.  It's unclear if it is still for sale – the listing is unavailable, probably a pretty good indicator that it's not on the market anymore – but you can still admire the pictures and imagine yourself living inside such a mansion.
Britney Spears Beverly Hills House Tour: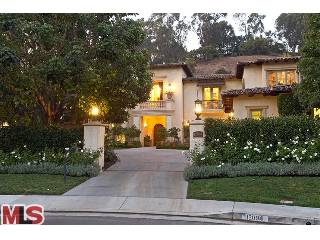 Britney Spears Driveway: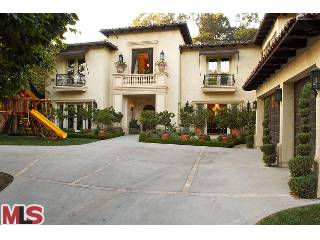 Traditionally Furnished Living Room:
Britney Spears Spacious Master Bedroom with Fireplace: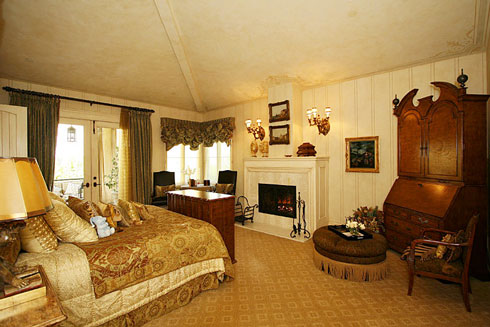 The property features a small backyard with pool: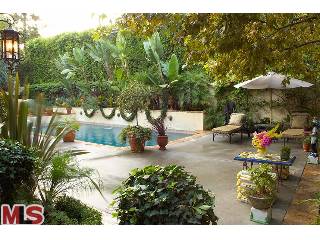 Satellite View of Britney Spear's Mansion: