The 'Jett-Bleu' estate, named after John Travolta's children, is located in the Central Florida. The 6,400 square foot mansion designed to resemble an airport terminal sits at the end of a private 1.4 mile runway.
Aviation fanatic John Travolta can literally pull his private Boeing 707 or Gulfstream Jet to his front door as seen in the images below. According to Forbes Magazine, Travolta is the only private citizen in the United States who owns a former Boeing 707.   The aircraft was repainted in vintage Qantas livery.
In addition to the two plane hangers the compound also boasts a swimming pool, gym, 16 car garage, horse ranch and a mini golf course. The home cost Travolta $2.5 Million to build and was completed in 2004.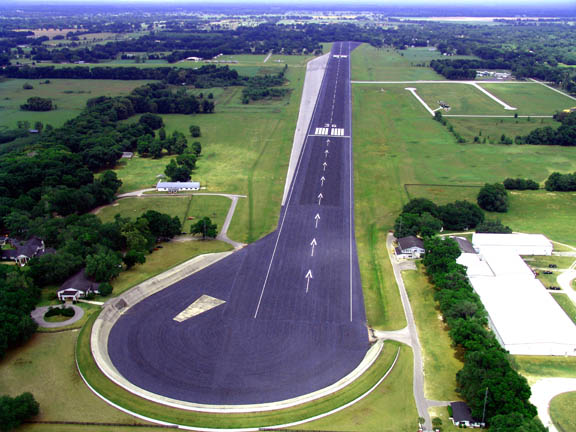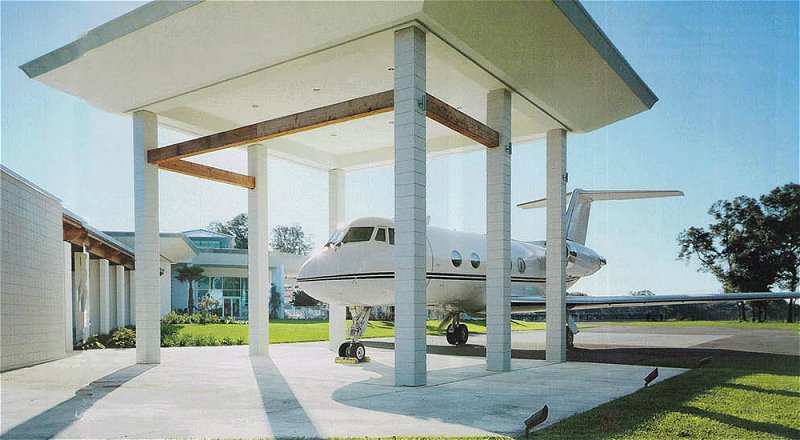 Satellite View of John Travolta's Driveway is a Private Airport: