People's 1985 Sexiest Man Alive, Mel Gibson, has certainly fallen from grace in the last decade.  And the cost of his family compound, which he has bought in 1993 with his now ex-wife, has started to fall as well.
Gibson listed the "Old World" Hacienda compound, romantically named Lavender Hill Farm, in 2009 for $14.5 million.  The home sits on 2.56 acres behind guarded gates in the Serra Retreat community in Malibu.
According to the original real estate listing from realtor Ellen Francisco, the compound includes a main residence, pool, spa, tennis courts with lights, separate media room, gym, an outdoor entertainment pavilion, three guesthouses, fruit orchards, and numerous lawns and fountains throughout.  The main house alone has 6 bedrooms, 5.5 baths, full kitchen, and a master suite with sitting area, fireplace, and sauna.  The guest homes are said to be entirely self-contained and spacious enough for large families. Basically, you could house a small army here.
Take a tour of the property below or check out the entire slideshow included in the listing.  There are a ton of photos which really capture the hacienda-style feel of the property.
It's certainly a gorgeous property, but after careful review of some of the photos, it looks like the house may need some work, particularly the kitchen area.  And the fact that it belongs to Mel Gibson may be having a negative effect as well.  As mentioned, the home was originally listed at $14.5 million, but is currently valued at $11,750,000.  Still, that's no small sum, but a significant drop over the last three years.  What do you think?  Would you invest if you had a cool $12 million to spare?  Or do the above reasons turn you off?
Mel Gibson's Lavender Hill Farm Estate in Malibu: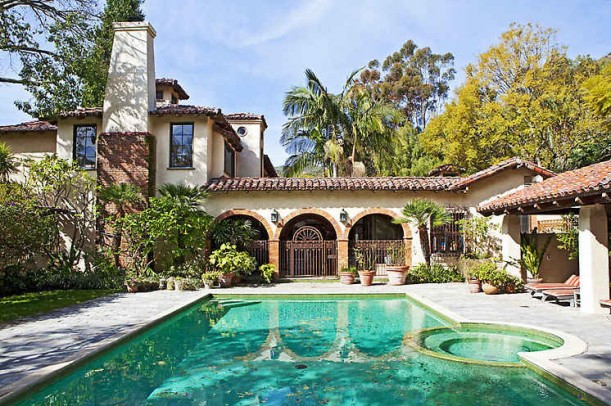 Front Entrance to the Main House:
The Home Has a Warm Hacienda Style Decor: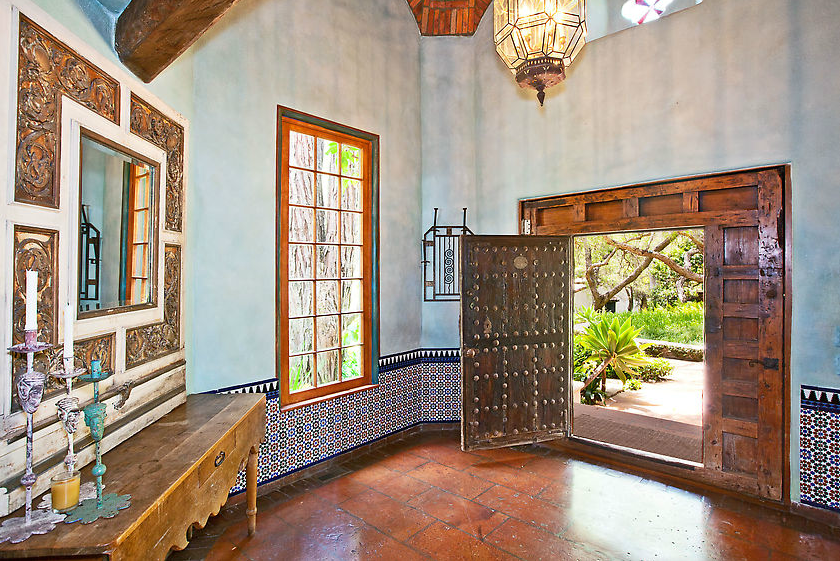 The Main House has 6 Bedrooms and 5.5 Baths: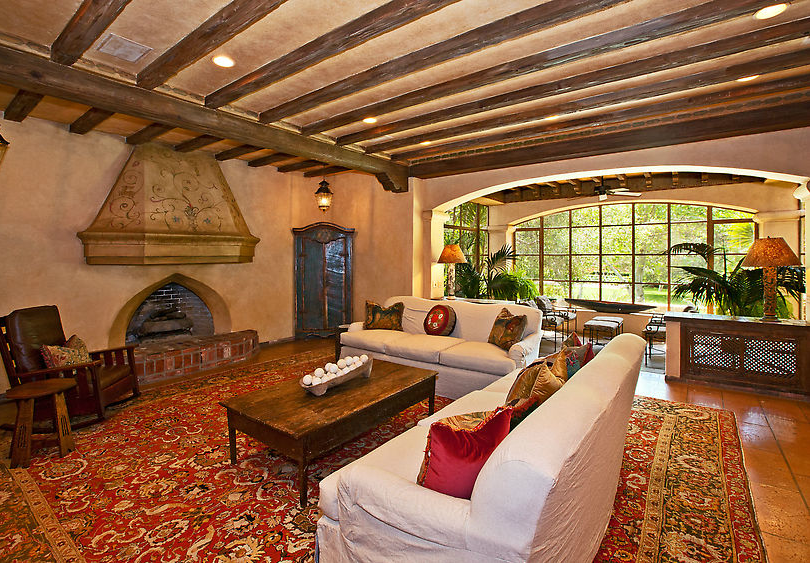 The Mel Gibson Estate Sits on 2.56 Acres of Private Land: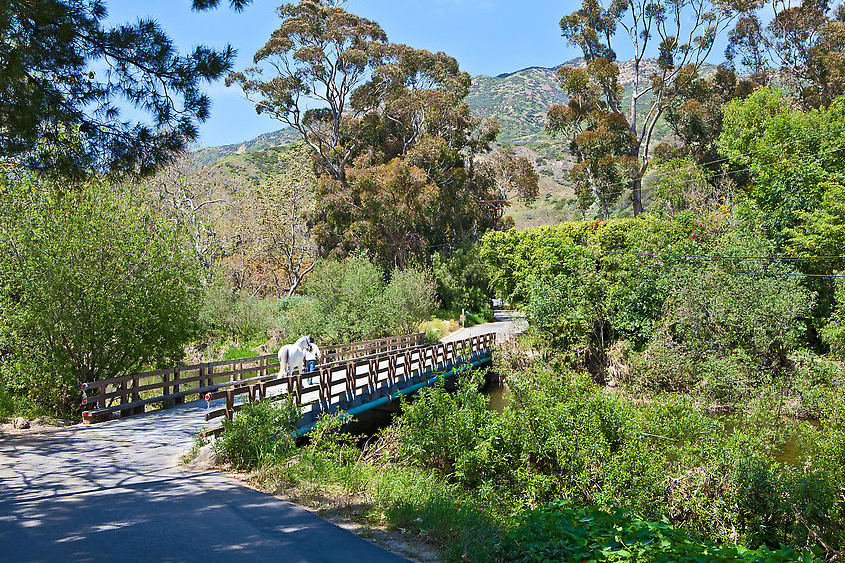 Satellite Map View of Mel Gibson's Malibu Estate: