Oprah Winfrey owns this extravagant 42 acre estate located in Santa Barbara, CA.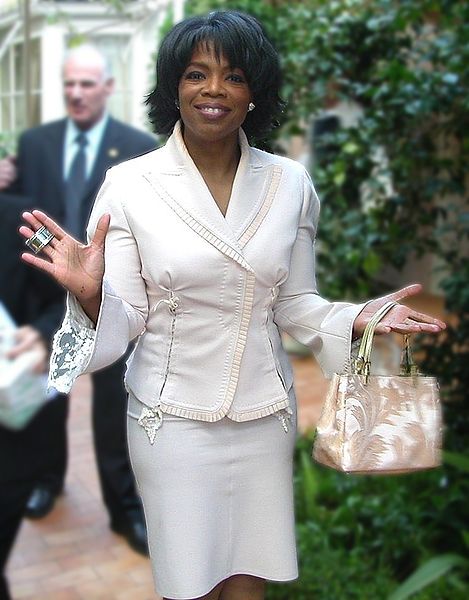 The talk show host, whose estimated net worth is north of $800 million, purchased the property in 2001 for $50 million. At the time, this was considered one of the highest amounts ever paid for a private residence. The property is currently valued at more than $90 million.
The 23,000-square-foot Georgian-style main house has undergone extensive renovations since she purchased it. With its lush gardens and breathtaking ocean and mountain views, the "El Descanso" is one of the most desirable properties on the Pacific Coast.  Oprah decided to to purchase the estate after her visit to the property for an 'O Magazine' article she was doing at the time. She instantly fell in love and admits that it was a "compulsive purchase".
According to public records, the fully renovated estate has 6 bedrooms, 14 bathrooms, 10 fireplaces, a modern high tech gourmet kitchen, state of the art theater, wine cellar, a barn, orchards, two ponds, an outdoor theater, tennis court, guest house with pool, an outdoor entertainment area, and even a man made lake stocked with fish.
The previous owners had purchased it for $14 million in 1998.
Montecito Estate of Television Mogul Oprah Winfrey: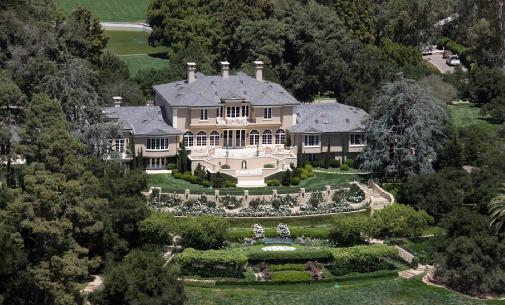 The Guest Headquarters: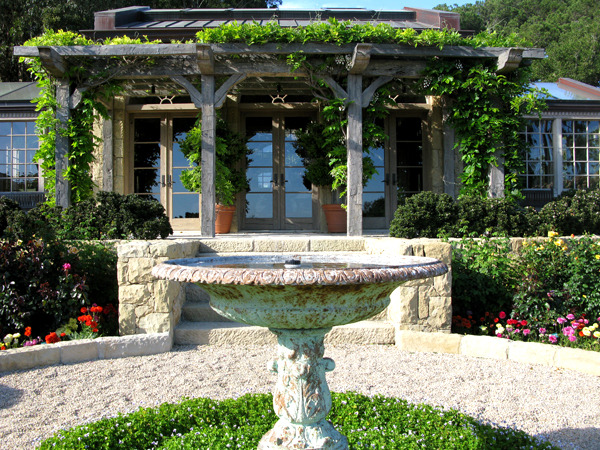 Oprah's rose garden produces as many as 13 buckets of fresh flowers per Day: