The Playboy Mansion is one of the most extravagant estates in Beverly Hills. It became famous in the 1970's through media reports of Hugh Hefner's lavish parties.
The residence was built in 1927 in the Holmby Hills area of Los Angeles and has been owned by Playboy magazine since 1971. This destination is known for the famous Playboy Mansion Party, the wild and crazy event hosted by founder Hugh Hefner and his Playboy bunnies.
Mr. Hefner has invested over $15 million in renovation and expansion of the legendary home; the current market value is around $50,000,000. The mansion has 29 rooms including a wine cellar, a game room, a zoo and aviary (and related pet cemetery), tennis courts, a waterfall and a swimming pool area that includes a patio and barbecue area, the famous grotto cave, a sauna and a bathhouse.
Bird's Eye View of Hugh Hefner's Playboy Mansion: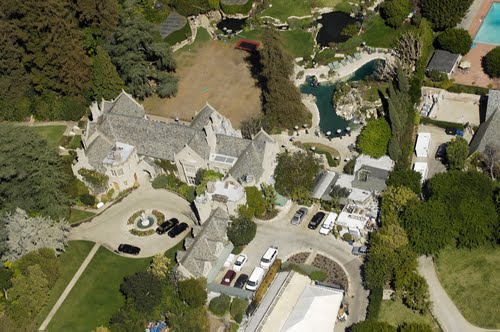 Mansion Driveway & Entrance: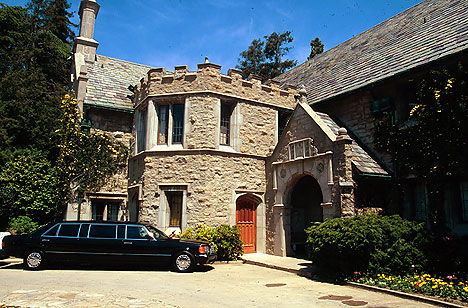 The waterfall serves as the secret entrance to the Grotto Cave:
A few lucky ones have had the opportunity to attend an event at this destination.  Wether you are looking to check out the New Year's Party at the Playboy Mansion or hit up the wild and crazy Annual Halloween Bash, ticket packages should be purchased ahead of time and start at around $5,000 per person.
Playboy Mansion Halloween Party: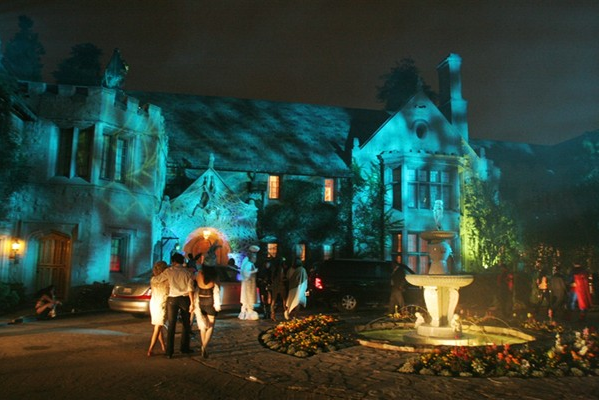 Playboy Bunnies at one of the Playboy Mansion Parties: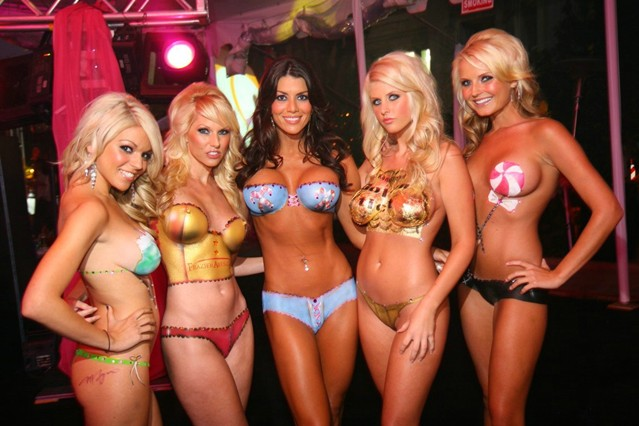 Would you pay $5,000 to attend this party?